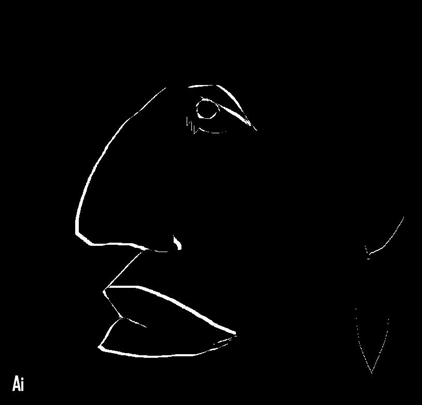 Excerpt from



When the rooster jumps up on the windowsill




and spreads his red-gold wings,




I wake, thinking it is the sun




and call Juanita, hearing her answer,




but only in my mind.




Ai at The Academy of American Poets

at the Poetry Foundation

From a PBS interview after Ai had won the National Book Award:


ELIZABETH FARNSWORTH: Why do you think your work is so edgy and dark, aside from the fact you love scoundrels? You're very interested in violence.

AI: Well, I think violence is an integral part of American culture, and I set out to deal with it, actually, you know. I felt that when I was an undergrad, I was not able to deal with violence in my work, so I made it a point to be able to do that. I've always preferred tragedy. For instance, Shakespeare's tragedies are my favorites. I rarely go to comedies. But I do have a sense of humor. It's warped, but it is a sense of humor.