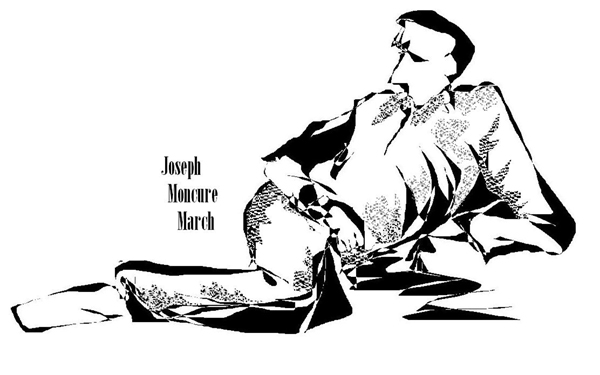 Excerpt from

The only one not on hand was Kate.
She was Queenie's red-headed running-mate.
She was rakish, and tall:
Slim-legged; slim-hipped:
Naughty of eye, and expressive-lipped.
Always in vogue:
Vicious,
Capricious:
A rogue—
But her manner was gay, and delicious.

tumblr tribute page to Joseph Moncure March




Scene from the movie version of March's "The Set-Up"