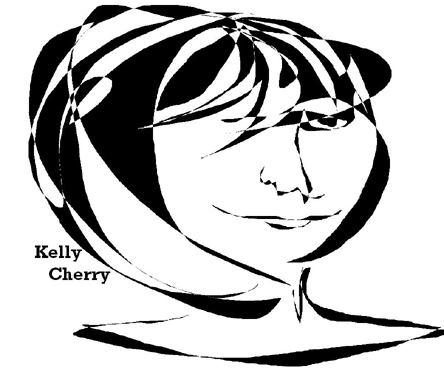 Excerpt from

He stands at the door, a crazy old man
Back from the hospital, his mind rattling
like the suitcase, swinging from his hand,
That contains shaving cream, a piggy bank,
A book he sometimes pretends to read,
His clothes. On the brick wall beside him




Kelly Cherry on her early influences

The ancients, especially Catullus and Sophocles. Shakespeare, who is every writer's greatest influence. The Bible writers, who are the greatest influence on every writer in the South. The Russians, with whom I fell in love very early on. Thomas Hardy and Thomas Mann. Joyce may have been a bigger influence than I used to recognize him for. Yeats, Stevens, T. S. Eliot, Frost. Philosophers.

And I read a great many plays in high school and college.

Those are the writers I grew up on. We didn't have many children's books in the house - they weren't yet being mass-marketed in paperback, and in any case, my parents felt it was foolish to spend money on books when they could be checked out from a library. But I have vivid memories of The Poky Little Puppy, The Little Train That Could, Babar the Elephant, and The Ugly Duckling.
Kelly Cherry on craft: