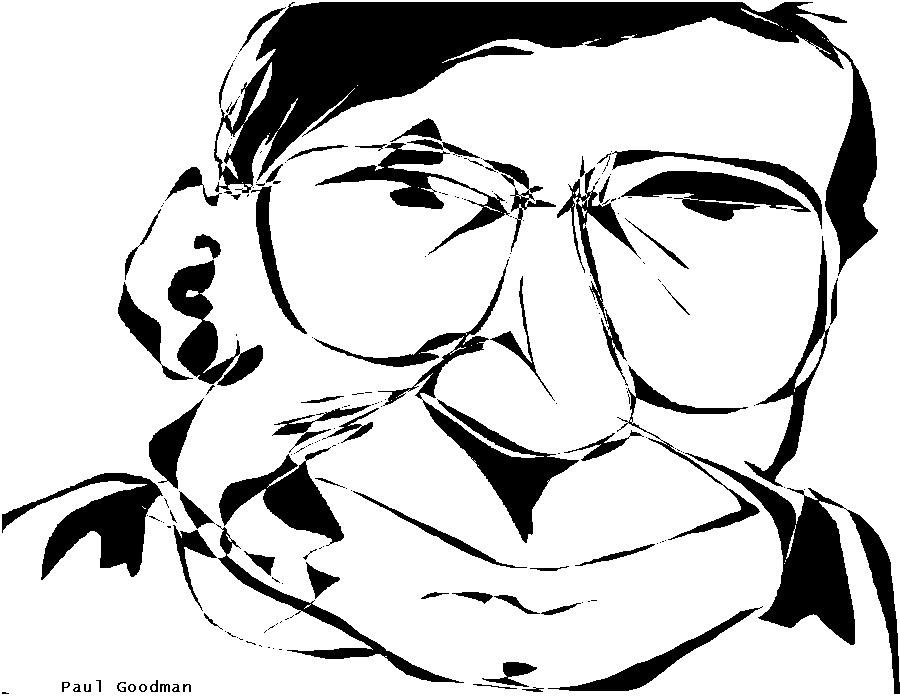 Excerpt from


"Driver, what stream is it?" I asked, well knowing
it was our lordly Hudson hardly flowing.
"It is our lordly Hudson hardly flowing,"
he said, under the green-grown cliffs."




Adrienne Rich,, reviewing Goodman's The Lordly Hudson in The New York Review of Books:

It is this that gives his poems their fascination: this inseparability of private and public experience, the person and the prophet totally intermingled, so that in his collected poems the richest contemporary themes and the oldest individual experiences stream together: celebrations of sexuality, natural beauty, and communal feeling; pain and fatigue of solitary rebellion; delight in self and body, and self disgust; private desire and passionately jealous love of country; arrogance in singularity and misery in intellectual loneliness; almost every mood of a proud, romantic, unresigned human animal born into the American urban wilderness.

Paul Gooman at Poetry Foundation

Paul Goodman: Writing on the web -- links (some of them broken} to Goodman's work, primarily essay, available on the internet.



Kelsey Popovich sings "The Lordly Hudson" (music by Ned Rorem)