Situations
an epic for our time
a novel in verse by
Tad Richards

is currently being serialized at Fieralingue.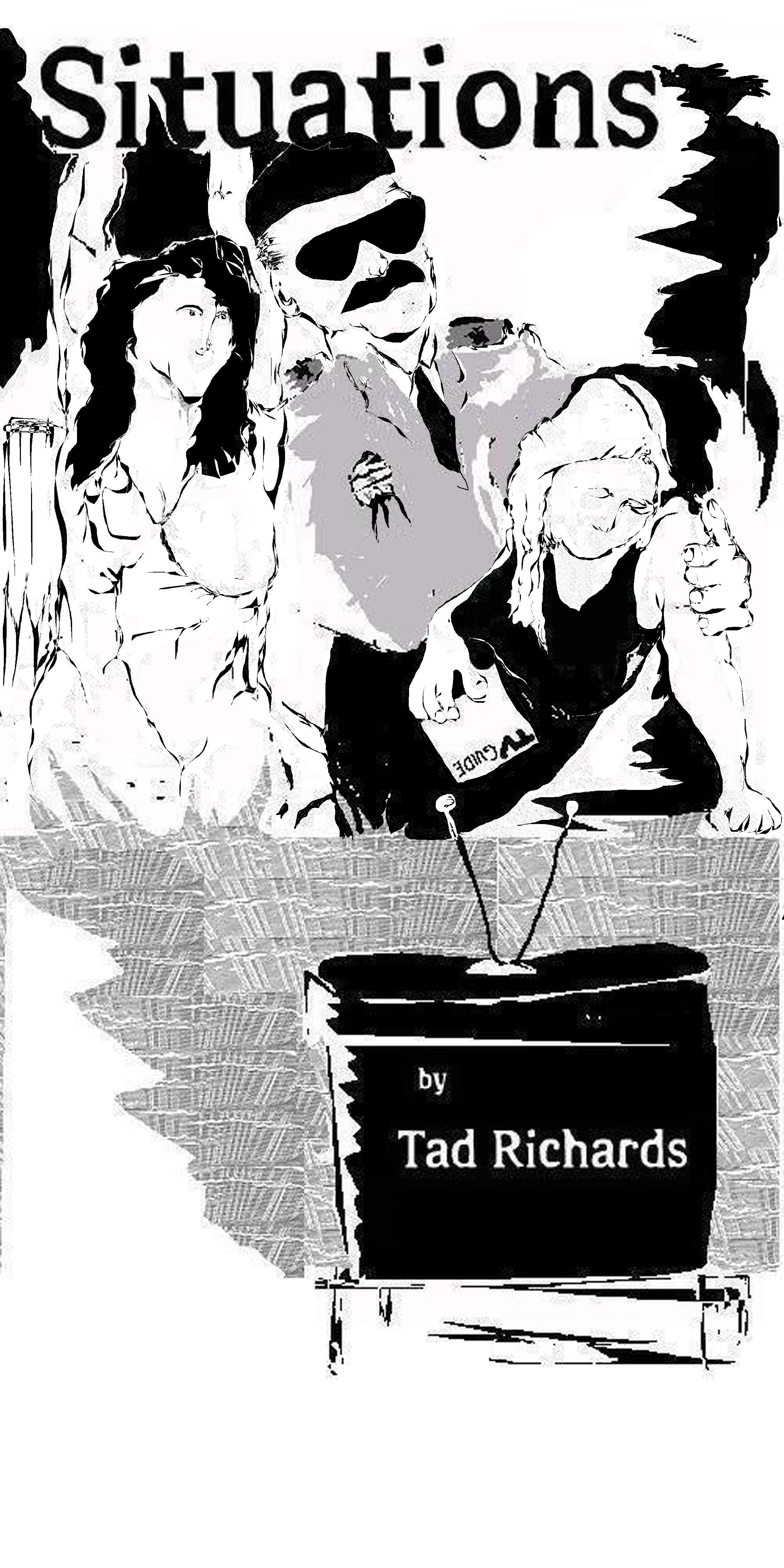 "A laugh-to-tears, madcap verse novel that brilliantly animates the adventures of super-sexed, cross-gendered, and even different-specied characters. Replete with pop cultural and classical illusions, sufferers of Richards's wit, such as Ross Perot, Steve and Eydie, Ice Cube and Howard Hughes, embellish a world where anything can happen and every conceivable thing does. The Major, Polly, Carlene, Mad Dog, Rose, and a veritable cast of thousands, traverse the country and the globe (Perot is traded to the Russians), going to hell and back and finally, to heaven. Puns, non-sequiturs, songs, verbal caprices of every sort charm the reader at every turn. If you relish, as I do, unmitigated originality, delight in imaginative fancy embedded in a dazzling range of reference-and beautifully measured in (mostly) iambic pentameter quatrains-you can't beat Situations for entertaining fun."
Gray Jacobik

Situations features

AESTHETICS!
ASCETICS!
CANNIBALISM!




DECLINE OF WESTERN CIVILIZATION!
HOME IMPROVEMENT!
LITERATURE!
PATHOS!
PERVERSION!
REVOLUTION!





RUSSIANS!
SATANISM!
SCIENTIFIC INQUIRY!
SEX!
VIOLENCE!

Cast of Characters: